Pear Tree Meadows
Plot: Cranham
Tenure
Shared ownership
What is Shared ownership?
Availability
Available
Minimum share
35%
Minimum share price
£78,748
Full market price
£224,995
Monthly rent
TBC
Plot
Cranham
Floor
House
Beds
3
Bathrooms
2
Ownership
Leasehold - What is this?
Freehold is where a person or organisation has outright ownership, forever, of a property and the land it's built on.
Leasehold is a long-term tenancy where someone buys the right to live in a property for a certain period, usually 99 or 125 years. Unless the leaseholder makes arrangements to extend it, once the lease ends, ownership of the property returns to the freeholder. As a leaseholder, if you own a property in a block of flats, you don't own the land the property sits on. This is owned by the freeholder of the property. Leaseholders usually pay ground rent too.
The rules a leaseholder must follow are governed by a contract, known as the lease. It can include restrictions on what they can do to a property. For example, whether they can have pets and whether they can rent the property out. The lease will also detail the leaseholder's rights. These may include, for example, the right to use the common parts or gardens, or to park a car in a shared car park.
In London, leasehold is most common as a tenure to sell flats. However, some houses are also leasehold, although this is more common outside of London.
Shared Ownership is a type of affordable home ownership when a purchaser takes out a mortgage on a share of a property and pays rent to a landlord on the remaining share.
For example, someone might buy a 50 per cent share in a property and pay rent to the landlord on the remaining 50 per cent. Purchasers then have the opportunity to 'staircase' up their share of the property, gradually increasing the proportion of their home that they own outright and therefore paying less rent on the remaining portion, until they own 100 per cent of their home.
Housing Provider
Overview
Open plan sitting room, dining area and kitchen with French doors to the rear garden. Integrated dishwasher, fridge-freezer and washing machine. En suite and built-in wardrobe to bedroom 1. Downstairs cloakroom
50% shares from £112,498
*Images are for illustrative purposes only. Please speak to Sales Adviser for full details*
**Prices vary across plots please speak to a sales advisor for more information**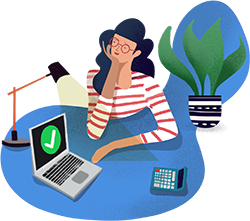 Register Interest
Register your interest to be contacted by a housing provider. You will need to provide basic eligibility criteria during the register interest process.
Trusted by