Pompadour
Plot: 130 Onyx
Tenure
Help to Buy
What is Help to Buy?
Availability
Available
Full market price
£525,000
Government Loan up to
20%
Maximum Government Loan from
£105,000
Plot
130 Onyx
Floor
Detached House
Beds
4
Bathrooms
3
Ownership
Leasehold - What is this?
Freehold is where a person or organisation has outright ownership, forever, of a property and the land it's built on.
Leasehold is a long-term tenancy where someone buys the right to live in a property for a certain period, usually 99 or 125 years. Unless the leaseholder makes arrangements to extend it, once the lease ends, ownership of the property returns to the freeholder. As a leaseholder, if you own a property in a block of flats, you don't own the land the property sits on. This is owned by the freeholder of the property. Leaseholders usually pay ground rent too.
The rules a leaseholder must follow are governed by a contract, known as the lease. It can include restrictions on what they can do to a property. For example, whether they can have pets and whether they can rent the property out. The lease will also detail the leaseholder's rights. These may include, for example, the right to use the common parts or gardens, or to park a car in a shared car park.
In London, leasehold is most common as a tenure to sell flats. However, some houses are also leasehold, although this is more common outside of London.
The Help to Buy scheme is an equity loan provided by the Government. You are lent up to 40% of the cost of your new build home, so you will need a minimum 5% deposit and a 55% mortgage to make up the rest.
Help to Buy homes must be new build, advertised as Help to Buy by a Help to Buy registered housing provider, and have a maximum price of £600,000. Help to Buy is designed to help you move up the housing ladder, so a Help to Buy home must be your only residence.
Housing Provider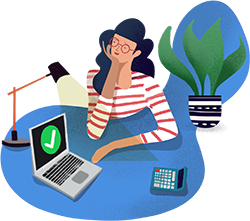 Check eligibility
Check your eligibility against the cheapest plot at this development. Alternatively, qualify yourself against your preferred plot listed on the 'Availability' table.
Trusted by